Your Comfort is Important to Us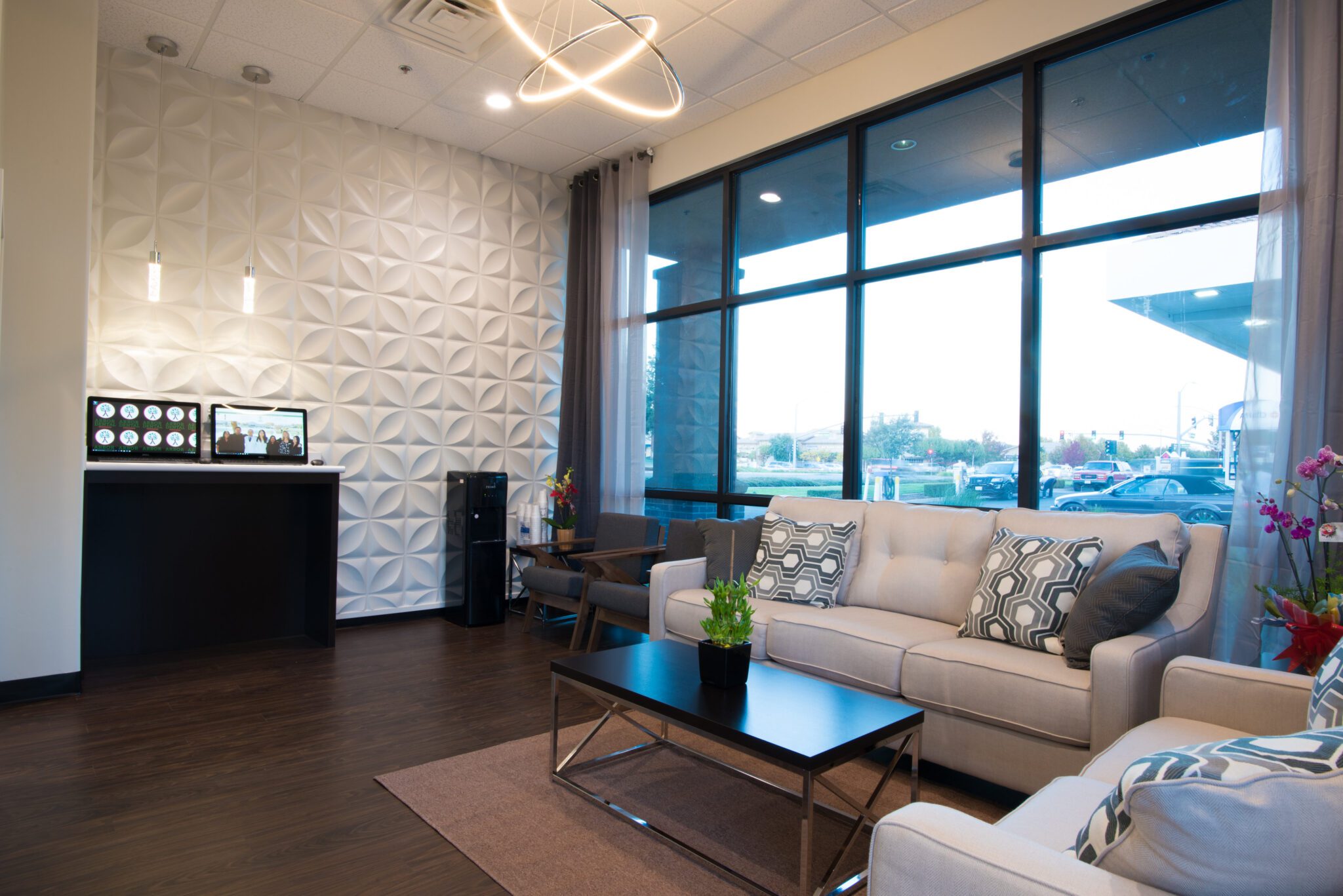 Receiving the best care starts with being as comfortable as possible. At Arbor Dental, we make your comfort a priority. In fact, our practice fosters patient comfort in a number of ways, from our soothing office amenities and advanced technology to our sedation dentistry options and much more. We have services to help patients of all ages feel at ease. Whether you are here for a routine cleaning, suffering from dental pain, or have severe dental anxiety, we have methods to make your visit relaxed and enjoyable.
Modern Amenities for an Enjoyable Visit
Our waiting room offers an array of perks that appeal to everyone. We have a beverage bar for patients while they wait and spa services to relieve any potential stress. To ensure your little ones stay entertained, we offer a play area with toys, video games and family-friendly television. While we don't anticipate your wait to be lengthy, we want to make sure the time spent in our waiting room is full of enjoyment. After all, time flies when you're having fun.
Relaxing Dental Treatments
When it comes time to sit in the dental chair, you'll find that we pull out all the stops to help you relax, including wireless headphones, warm scented towels, pillows and blankets. However, we realize that many patients need additional help relaxing during dental treatments. To address your need, we have a dentist that is qualified to administer all types of sedation dentistry, including the following:
Oral conscious sedation
Nitrous oxide
IV sedation
Free Sedation Consultation
Whether you have a dental phobia, a special need or a lengthy procedure, our services in sedation dentistry can ensure your visit is painless and rewarding.
No More Injection Pain!
If you dread or fear the discomfort caused by dental numbing shots, you are not alone. Fortunately, Arbor Dental has invested in a solution to eliminate the pain of dental injections. Using the innovative technology of DentalVibe along with our high-strength numbing gel and warmed anesthetic, your fear of dental needles can be a thing of the past.
Patients of all ages can benefit from our Comfort Injection System, which relies on the following:
High-strength Numbing Gel
To begin, we will apply a topical numbing agent to desensitize the area of treatment. Our office uses high-strength products that can be applied in a quick and painless manner.
Warmed Anesthetic
Based on patient feedback and past research, anesthetics that have been gently warmed prior to application are more accepted and desirable. Therefore, we have specialized technology to heat up anesthetic gel to a more comfortable body temperature degree.
DentalVibe
The secret weapon of our Comfort System is most definitely the DentalVibe®. DentalVibe produces soothing ultrasonic vibrations to the oral tissues, which reach the brain faster than pain signals. In result, it effectively blocks the sensation of pain that the injection causes. Many patients aren't even aware that we've delivered the injection! Children are especially supportive of the DentalVibe, as it eliminates pain and doesn't even look like a dental needle.
At Arbor Dental, we take pride in our ability to create comfortable and positive dental visits for all our patients. If you have a specific concern or anxiety about your upcoming dental treatment, please let us know. We will do everything we can to make your dental care stress-free and enjoyable!